Bringing together legal and finance leaders to share best practices in managing litigation and arbitration cost and risk
Morgan Library, New york city
October 24, 2022
About the 2022 conference
The International Legal Finance Association (ILFA) hosted the legal industry's premier annual conference to discuss the ongoing transformation in how corporate legal teams and law firms manage the cost and risk of their commercial litigation and arbitration. As the world's only global trade association for commercial legal finance, ILFA has organized the industry's most substantive event for those whose businesses can benefit from commercial legal finance capital, with speakers and attendees drawn from top corporate legal departments, law firms and legal finance providers.
---
2022 Event Gallery
---
2022 Session Recordings
Location
A BEHIND-THE-SCENES LOOK AT THE historic Morgan Library
This stunning location provides an unforgettable backdrop to learning and networking, with opportunities for conference guests to join tours of one of the world's most significant collections of art and manuscripts and the iconic private office of Gilded Age financier J. P. Morgan.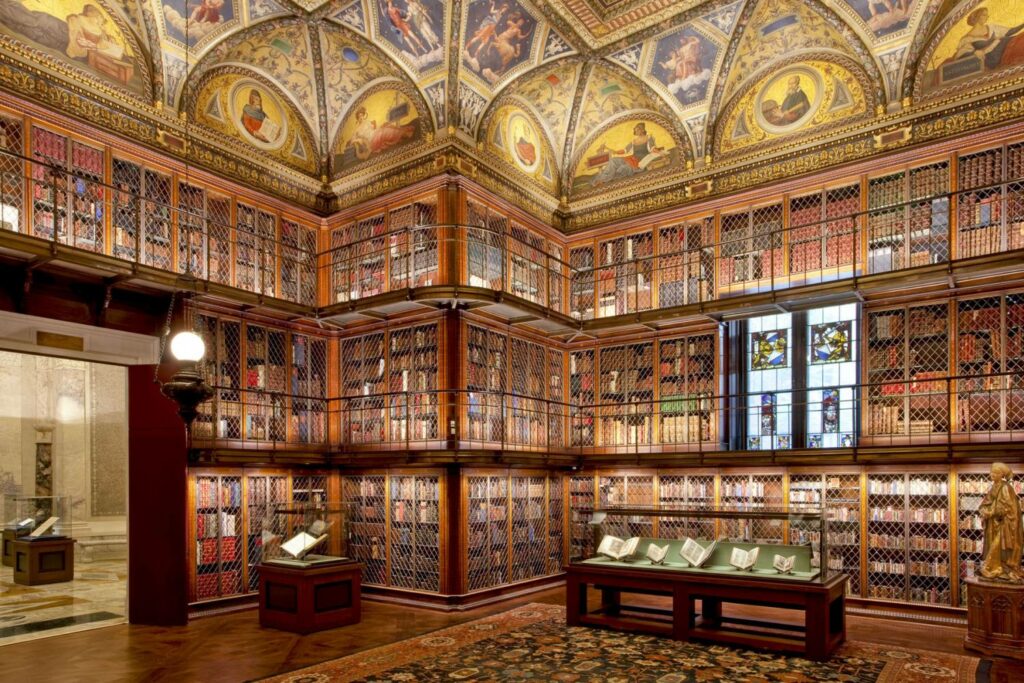 Registration and Continental Breakfast
Building High Value Law Firm Practices
The Client View: The Economics of Litigation and What GCs Think About Legal Finance Now
The Law and US Global Competitiveness: A Conversation with Andrei Iancu
Optional Gallery Tours will be offered during this session
Keynote – State of the Profession
Brad Hildebrandt, Chairman, Hildebrandt Consulting
Setting up an Efficient and Effective Affirmative Litigation Strategy
Mitigating Risk: How Insurance and Legal Finance Work Together
Breakout Sessions
Quantification of Law: The Role of Data in the Legal Industry
Emerging Intellectual Property Issues
The Future of International Arbitration
Terri Ahrens
Assistant General Counsel, US Foods
Tom Baker
Professor of Law, University of Pennsylvania Law School
Gary Barnett
Executive Director, ILFA
Jason Bertoldi
Head of Contingent Risk Solutions, Willis Towers Watson
Josh Blandi
Chief Executive Officer, Unicourt
Chris Bogart
Chief Executive Officer, Burford Capital
Sara Cannon
Vice President, Structured Solutions Practice
Lee Caplan
Partner, Arent Fox
Hon. John Cronan
Judge, United States District Court for the Southern District of New York
Stephen Davidson
Managing Director, Head of Claims, and Head of Litigation and Contingent Risk, AON
Ian DiBernardo
Partner, Brown Rudnick
Anna El-Erian
Board Member, Gabriel Resources
Alfred Fabricant
Managing Partner, Fabricant LLP
Richard Finkleman
Managing Director, BRG
David gallagher
Co-Head of Litigation Investing, DE Shaw
Lindsay Gastrell
Senior Counsel, Arbitration Chambers
russell genet
Director, Longford Capital Management
Jason Goldy
Global Team Leader, Litigation & Contingent Risk Insurance, Alliant
STEVEN GREENSPAN
Corporate Vice President and Chief Litigation Counsel, Raytheon Technologies
Sandy Grimm
Chief Legal Officer, Southeastern Grocers
David Haigh
Managing Director, Atlantic Global Risk
Karl Harris
Chief Executive Officer, LexMachina
Natasha Harrison
Founder and Managing Partner, Pallas Partners
Brad Hildenbrandt
Chairman, Hildebrandt Consulting
Blase iaconelli
Vice President and Assistant General Counsel, Aramark
Hon. Andrei iancu
Former Undersecretary of Commerce for Intellectual Property and Director of the U.S. Patent and Trademark Office; Partner, Irell & Manella
Philip iovieno
Partner, Co-Chair Antitrust Litigation Group, Cadwalader
Christopher lee
Partner, Lee Sheikh & Haan
Jara minguez almeida
Team Leader, ICSID
Steven Nachtwey
Partner, Bartlit Beck
Dan Nugent
General Counsel, Nestle
Gina Passarella
Editor in Chief, Global Legal Brands, American Lawyer Media
Ina Popova
Partner, Debevoise & Plimpton
Neil Purslow
Chief Investment Officer, Therium Capital
Dan Rabinowitz
CEO, Pre-Dicta
David ruder
Principal, RKIP Management LLC
Andrew Saker
Chief Executive Officer, Omni Bridgeway
Charles schmerler
Senior Managing Director, Head of Litigation Finance, Pretium
Chris Seeger
Founding Partner, Seeger Weiss
Jennifer Selendy
Founding Partner, Selendy Gay Elsberg
Nicholas Trutanich
Executive Vice President of Litigation, Fox Corporation
Sarah tsou
Portfolio Manager – Global Intellectual Property, Senior Investment Manager
Rishi Varma
General Counsel & Corporate Secretary, Hewlett Packard Enterprise
Aviva Will
Co-Chief Operating Officer, Burford Capital
Katharine wolanyk
Managing Director, Burford Capital
Thank you to our 2022 Sponsors