2023 Speakers
Gary Barnett
Executive Director, ILFA
Gary Barnett is the Executive Director and General Counsel of the International Legal Finance Association (ILFA), which was founded to represent the global commercial legal finance community. Gary has served in a number of senior positions in government, including his most recent role at the Department of Justice as a Senior Counselor to the U.S. Attorney General. He previously served as the Staff Director and Chief Counsel to the U.S. Senate Judiciary Committee's Subcommittee on Privacy, Technology, and the Law. Gary received his J.D. from Georgetown University and his B.S. in Economics and History from Boston University.
Nils Bendler
Portfolio Manager, PG3
Nils Bendler is a portfolio manager in the investment team focused on Legal Finance at PG3. The team manages several funds giving its investors access to the asset class via fund and co-investments, direct credit, and secondaries. Within the team, Mr. Bendler has developed a special focus on secondaries since he joined the firm in 2021. Previously, he worked at Ufenau Capital Partners, a Private Equity firm focused on buy-and-build strategies in the DACH region, as part of their investment team. Prior to joining Ufenau, he held positions at Credit Suisse, both within Structured Finance of the Corporate & Investment Banking unit of the bank as well as with its Commodity & Hedge Funds Investment Strategy team.
Christopher Bogart
CEO, Burford Capital
Christopher Bogart is Chief Executive Officer, a director and a co-founder of Burford, and he also serves as a member of its Management and Commitments Committees. Under Mr. Bogart's leadership, Burford has become the largest global provider of legal finance and a force in the global legal market. Before co-founding Burford, Mr. Bogart held numerous senior executive positions with Time Warner. As Executive Vice President & General Counsel of Time Warner Inc., he managed one of the largest legal functions in the world. He also served as Chief Executive Officer of Time Warner Cable Ventures and one of four senior executives operating Time Warner Cable.
Amaury de Bruijn
Associate Director Legal, Royal FrieslandCampina
As Associate Director – Legal for FrieslandCampina, Amaury is responsible globally for all material legal claims and litigation involving the Dutch dairy company. His focus lies on resolving complex commercial and M&A disputes. Before joining FrieslandCampina in 2018, he worked as a litigation associate with Allen & Overy LLP in Amsterdam for seven years. In that role, he advised and represented both public (listed and non-listed) and private companies in complex cross-border and national disputes in the fields of corporate and company law litigation, securities litigation and directors' and professional liability. Prior to joining Allen & Overy LLP, Amaury worked in Zürich and Geneva in the field of human rights and humanitarian law.
Chris Campbell
Senior Litigation Counsel, Baker Hughes
Chris Campbell is a Senior Litigation Counsel for Baker Hughes and advises on commercial dispute resolution matters in the Oil & Gas, Energy & Technology sectors. During his career, Chris attained a LL.M. at Tsinghua University studying Chinese Law and international dispute resolution, and has worked on commercial & legal matters across multiple continents.Prior to joining Baker Hughes, Chris litigated a number of matters, specializing in Eminent Domain disputes in the state of South Carolina and advising the Charleston Port Authority on various matters related to trade law and international commercial arbitration. Chris also served as the inaugural law clerk to the honorable Jocelyn T. Newman of the South Carolina 5th Judicial Circuit.
Emma Carr
Partner and Co-Chair of ThinkHouse, Gowling WLG UK LLP
Emma has over 19 years' experience in resolving and managing high value and high profile corporate and commercial disputes, including breach of contract, tort, and negligence claims. Alongside general commercial disputes, Emma's practice also focuses on the areas of Public Sector & Procurement, where she has acted both for and against public bodies (including central and local Government bodies and agencies), and Litigation Finance, where she leads the firm's litigation finance practice and has extensive experience in advising both claimants and funders on complex litigation funding structures and packages, including funding agreements and ATE policies. Emma is also co-chair of ThinkHouse, Gowling WLG's tailored programme for in-house counsel.
JAMIE CURLE
Partner, DLA Piper
Jamie Curle is a partner in the Litigation & Arbitration team in London with more than 20 years' of experience advising clients in the financial services, energy and natural resources, media sport and entertainment and consumer goods, food and retail sectors.
Jamie has particular expertise in cross border disputes, banking, funds and structured products disputes, class actions, fraud and asset tracing matters and natural resources disputes. He has been a driving force behind the firm's innovation in the area of third party funding.
Trevor Griffiths
Equities Market Professional
Now retired, Trevor spent more than 30 years in the institutional equities business of a range of large and specialist investment banks/brokerages. His roles included research, sales and specialist sales activities. Of particular relevance, while working at Fox-Pitt Kelton, Trevor helped Burford Capital raise its initial capital at the time of its IPO in 2009 and later, while at Singer Capital Markets, had research coverage responsibilities in the litigation finance space as well as the emerging quoted legal services sector. At a previous firm, he developed a forensic accounting research product.
Natasha Harrison
Managing Partner, Pallas Partners
Founder and Managing Partner of the London and New York offices of Pallas, Natasha is a barrister and solicitor who focuses on complex commercial litigation disputes in the English Courts, internationally and through arbitration. With a portfolio encompassing high-stakes business disputes, distressed debt investments, sovereign debt investments, investments in special situations and emerging markets, securitizations, complex finance arrangements, and restructuring disputes, she has a reputation as being one of the leading litigators of the most important investor disputes of the last decade. Top-ranked in Chambers and Partners and Legal 500 for Commercial Litigation and Banking Litigation, Natasha was also listed by Financial News as one of the 50 Most Influential Lawyers in 2022 and 2023 and as one of the 100 Most Influential Women in European Finance in 2022.
Richard Healey
Partner, Gateley
Richard Healey has expertise in restructuring matters and complex and international dispute resolution. He has significant extra-territorial experience in asset protection, asset tracing and recovery, and of representing parties in disputes, both in the High Court and London Court of International Arbitration, as well as numerous overseas courts including the Courts of Appeal of Hong Kong, Singapore, and Gibraltar. Richard has a particular specialism in cases involving tax avoidance, evasion, and fraud. He started his career as a Banking and Financial Services Litigator at the international firm of Simmons and Simmons and now has 20 years of complex litigation experience. Since 1999, he's had extensive experience conducting heavyweight financial litigation matters on behalf of high net worth individuals, corporate, institutional and officeholder clients, and government departments.
Karl Hennessee
Senior Vice President, Head of Litigation, Investigations and Regulatory Affairs, Airbus
Karl Hennessee, FRAeS, is SVP Litigation, Investigations & Regulatory Affairs at Airbus, where he leads the Group's global activities in these areas. Separately, he occasionally sits as arbitrator and serves on the board of directors of companies and nonprofits. He previously served as Chairman of the Governing Body of the ICC Court of International Arbitration and is now a member of the HKIAC Council as well as its Proceedings Committees. He also serves on the Board of Directors of the International Council of Commercial Arbitration, the IBA Mediation Committee, the Advisory Council for the School of International Arbitration at Queen Mary University of London and on the Board of the Toulouse Capitole Law School.
Paul Hitchings
Managing Partner, Hitchings & Co (Madrid)
A dual-qualified Spanish and English lawyer, Paul is an internationally reputed competition litigation specialist. He was lead counsel on the first successful competition damages case before the Spanish Commercial Courts (Conduit, 2005-6), has litigated mass competition claims in various jurisdictions around the EU, and directed the legal team which prepared the EU Pass-on Study.
Paul launched boutique firm Hitchings & Co. in 2021, offering specialized legal services in the areas of EU, Regulatory and Competition Law, including related litigation. The firm has the capacity to design legal strategy, direct large multidisciplinary teams and bring to resolution the most complex matters, while maintaining the highest levels of quality.
Paul Hodkinson
Editor-In-Chief, Law.com International
Paul Hodkinson is the Editor-In-Chief of Law.com International. Before joining the company in late 2018, he was the Deputy Editor and Comment Editor of Financial News, part of Dow Jones. He has also held roles as Acting Editor of Financial News and Editor of Private Equity News and has written for The Wall Street Journal as well as numerous private equity publications in the U.S. It is his second stint within legal, after he worked at Legal Week between 2002 and 2008.
Gareth Hunt
Managing Director, Stifel
Gareth Hunt leads Stifel's Legal Services Group (LSG) in investment banking. LSG has worked for clients globally including in Asia, Europe, the UK and US, with a particular focus on the US, given the size of the market. LSG advises across the three main verticals—law firms, litigation finance and legal technology—which it believes are converging. The team has executed deals across the capital spectrum—equity and debt, public and private, on-balance-sheet and off-balance-sheet—giving it unrivalled deal execution experience and market knowledge. LSG recently advised on the first large scale equity capital raise for a US legal services business including an Arizona ABS. Previously, it advised on the first international law firm to IPO on the UK's Main Stock Market and one of the world's largest off-balance-sheet law firm portfolios.
Sarah Johnson
Co-Head Litigations Finance, The D. E. Shaw Group
Sarah Johnson is a senior vice president of D. E. Shaw & Co., L.P. and co-head of the Litigation Investing team within the D. E. Shaw group's Corporate Credit investment unit. She has been a member of the Corporate Credit unit since 2006, primarily working on distressed investments, including restructurings, opportunities in stressed equities, litigation plays (including monetizing litigation assets), and bankruptcy liquidations. She has served as co-head of the Litigation Investing team since its launch in 2018 and, in that capacity, focuses on structuring and evaluating investments in complex commercial disputes as well as more traditional restructuring investing. Prior to joining the D. E. Shaw group, Ms. Johnson was an associate in the restructuring and finance group of the law firm of Wachtell, Lipton, Rosen & Katz. She began her career as an investment banking analyst at Salomon Smith Barney Inc.
Sir Jonathan Jones KCB KC (Hon)
Former UK Treasury Secretary, Senior Consultant, Public and Constitutional Law, Linklaters
Jonathan Jones is a senior consultant in public and constitutional law at Linklaters LLP. He is also a visiting professor at Durham Law School, a Senior Fellow of the Institute for Government and a bencher of Middle Temple. He was previously a government lawyer for over 30 years, holding senior legal posts in HM Treasury, the Attorney General's Office and the Home Office. From 2014-2020 Jonathan was Treasury Solicitor, HM Procurator General and Permanent Secretary of the Government Legal Department—the most senior official in the UK government. He was appointed honorary Queen's (now King's) Counsel in 2019 and knighted (KCB) for public service in 2020.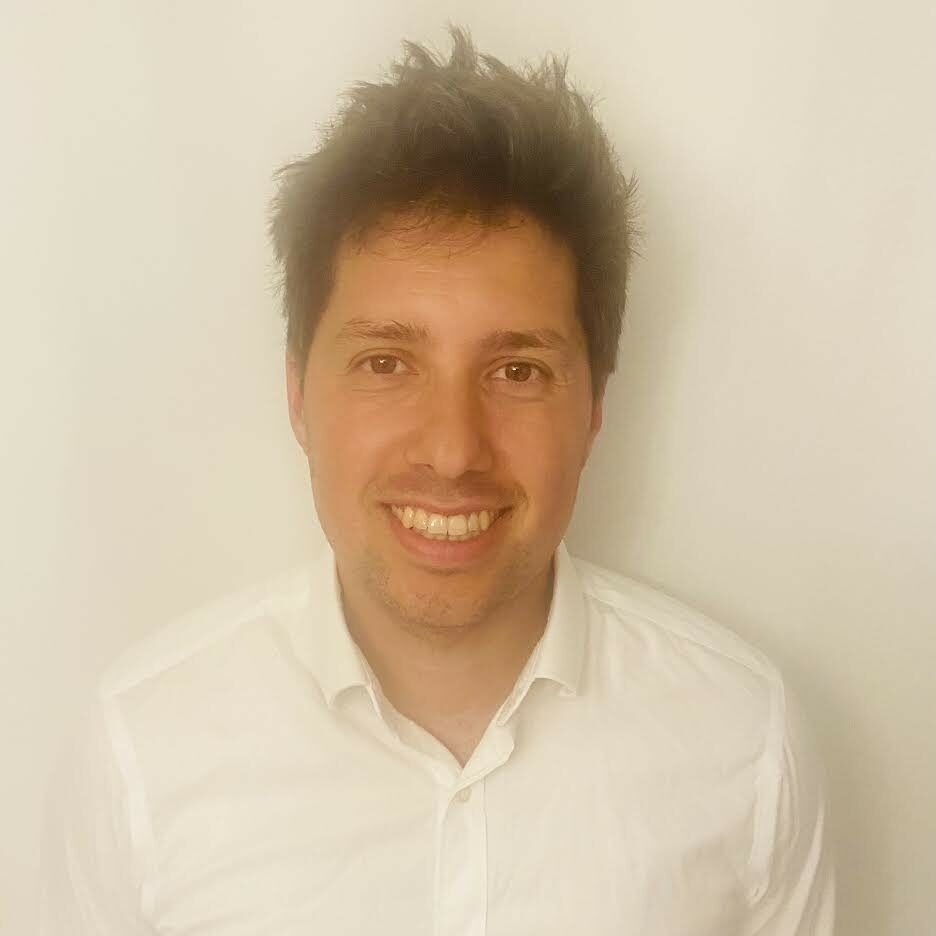 Daniel Lasry
Investment Analyst, Partner, Forton Partners
Daniel Lasry started out as an accountant obtaining his ACA from PwC and then went on to cover UK banks at Sanford Bernstein on the sell-side. In 2017 he joined Engadine Partners, a London-based hedge fund where he was made Partner. He then joined Forton Partners as a founding Partner in 2022.
Philipp Leibfried
Head of Europe, Burford Capital
Philipp Leibfried is Head of Europe with responsibility for leading Burford's continental European business. Based in Burford's London office, he actively engages with law firms, companies, investors and financial institutions across Europe and beyond. He also oversees Burford's insurance activity. He previously served as Burford's UK/European Corporate Counsel in London for more than five years.
Ellora macpherson
Managing Director & Chief Investment Officer, Harbour
Ellora MacPherson oversees Harbour's client relationships and growth strategy, as well as working alongside Harbour's Executive Chair in its fundraising activities. Leading the investment team, she is responsible for every stage of Harbour's investments from identifying the initial opportunity to settlement or trial. Additionally, she oversees all Harbour related marketing and business development activities. Ellora is a highly experienced commercial lawyer with particular experience in corporate transactions across a range of diverse sectors and jurisdictions. She has held senior international positions with a FTSE 250 corporate, in a FCA regulated business advisor and in the media and fashion retail industries.
Nicholas Marler
Head of Technical Underwriting, Litica
Nicholas Marler is Head of Technical Underwriting at Litica Ltd, a world leading provider of after-the-event legal expenses and contingent risk insurance. Prior to joining Litica in 2021, Nicholas spent four years at a Tier 1 ranked litigation funder during which he negotiated, executed and managed hundreds of millions of pounds of investment commitments across various sectors and jurisdictions. He was also responsible for the establishment and management of a bespoke ATE insurance facility through which tens of millions of pounds of coverage was purchased. An English law qualified solicitor, he has spent time working both in private practice and in house.
Nick Moore
Director, <&A Transaction Solutions, AON
Nick Moore is a Director in Aon's M&A and Transaction Solutions team. Nick works with clients to transfer litigation risk through insurance and other products. He has responsibility for the placement of litigation and contingent risks for the EMEA Litigation Risk Group. Prior to joining Aon, Nick was a litigation lawyer with CMS Cameron McKenna with a focus on (re)insurance and disputes arising out of distressed situations in the litigation finance sector. Nick's time at CMS included secondments to AIG, Groupama and Aon. Most recently, Nick was a member of the investment team at Therium Capital Management. In this role he invested in high value litigation and arbitration as well as other legal and contingent assets.
Genevieve Poirier
Partner, LALIVE
Noted practitioner and LALIVE partner, Genevieve Poirier is an arbitration and litigation specialist. She advises on the resolution of high-value, international commercial disputes and has acted in some of the world's largest and most complex arbitrations. Her experience in significant international arbitration and litigation covers a broad range of commercial and investment treaty matters, including shareholders' disputes and disputes in telecommunications, oil and gas, insurance, shipping, and banking and finance sectors. Genevieve is experienced with the major institutional rules, including ICC, LCIA and AAA, and a variety of arbitral seats including London, Stockholm, New York, and Vienna. She is also a solicitor advocate with rights of audience in the English High Court.
Neil Purslow
Chief Investment Officer, Therium
Neil Purslow co-founded Therium in 2008 and is a director of Therium Capital Management Limited and the firm's Chief Investment Officer. Neil is a solicitor with more than 23 years' of experience and was previously Litigation Counsel in-house for Marsh & MacLennan Companies, Inc. (MMC). Prior to this he was in practice in the City of London with U.S. firm Reed Smith and Withers. Neil is Chair of the Executive Committee and board member of ILFA, as well as a board member of the Association of Litigation Funders, the self-regulatory body for the litigation funding industry in England and Wales. Neil gained a M.A. in Jurisprudence from the University of Oxford (1995). Neil Purslow was ranked as a Tier 1 individual in litigation finance by Chambers and Partners, Leaders League, Lawdragon, and other directories.
Elena Rey
Partner, Brown Rudnick LLP
Elena Rey is the head of the Brown Rudnick's Litigation Funding practice and a senior member of the European Special Situations team. She represents litigation funders, private equity funds, law firms and private clients on complex cross border litigation funding transactions, class action, law firm and portfolio findings. She is also a founder of the Litigation Funding Working Group created with the aim of preparation of the model documentation for the litigation funding market. She holds a law degree from Harvard University and is admitted to practice in England and Wales.
Andrew Saker
CEO, Omni Bridgeway
Andrew Saker is the Chief Executive Officer and Managing Director of Omni Bridgeway and is based in the Perth office. Andrew was a partner at a leading provider of corporate recovery, insolvency management, and restructuring services throughout Australia and Asia for 16 years. During this period, he managed the Indonesian and Perth operations and assisted with billion-dollar cross-border restructuring assignments throughout the world. Mr Saker has managed hundreds of large claims across a range of industries including mining, telecommunications, energy, aquaculture, property, manufacturing, infrastructure, banking and finance.
Andrew holds a Bachelor of Commerce degree in Accounting and Finance. He is a Member of the Institute of Chartered Accountants and was an Official Liquidator of the Supreme and Federal Courts until his appointment at Omni Bridgeway.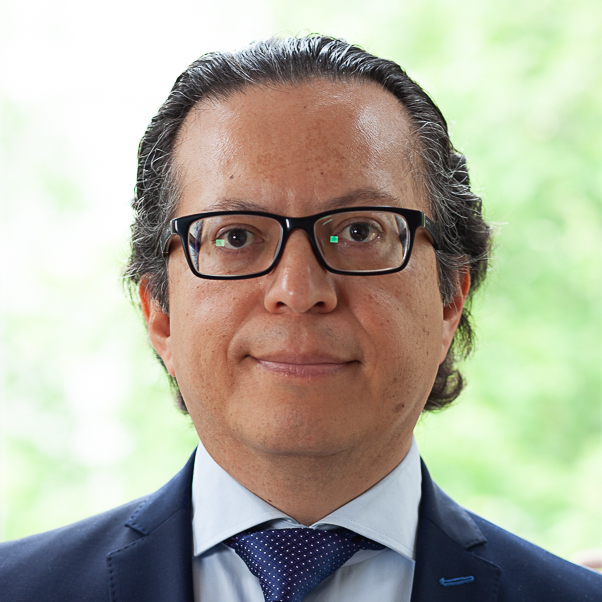 Paul Salazar
Principal Counsel, Siemens AG
Paul Salazar is Principal Litigation Counsel at Siemens AG in Munich. He is admitted to practice law in New York and California and has been based in Germany for nearly 20 years. Paul is responsible for the strategic planning, early case assessment, preparation and management of complex international litigation and arbitration matters. He has extensive experience with respect to a wide range of disputes, e-discovery, digitalization and data privacy.
Bjorn Tessiore
Partner, Metric Capital Partners
Bjorn Tessiore is a Partner at Metric Capital based in London. Bjorn joined Metric in 2012 and has been involved in a number of the firm's investments across several industries, situations and countries. This includes distressed, growth capital and majority and minority equity investments in industries such as pharmaceuticals, hospitality, non performing loans and litigation funding.
Claus Thiery
Partner, CMS (Munich)
Claus Thiery advises and represents his clients in D&O liability and compliance cases as well as in complex commercial, corporate, and insolvency-related disputes, mainly in a cross-border context and with special expertise in e-discovery, US trials, and specific Middle East know-how. Formerly a regional court judge, he is a highly experienced litigator in lawsuits before the ordinary courts as well as an arbitration and out-of-court dispute resolution expert. In this context, Claus has long-standing experience in handling IT and large-scale claims. He also acts as ombudsman for large groups, as witness adviser in, e.g., parliamentary inquiries, and as mediator in complex IT and corporate disputes. Leading law firm guides frequently recommend him as a very skillful and thoughtful negotiator.
Mark Wells
Global Head of Portfolio Management, Omni Bridgeway
Mark Wells is the Global Head of Portfolio Management responsible for further developing Omni Bridgeway's global fund and capital management strategy and head of the global pricing and financial structuring team.
Mark brings extensive experience in valuing contingent assets from a trading and investment perspective. Prior to joining Omni Bridgeway, Mark co-founded Calunius Capital where he was Managing Partner. Previously, Mark spent nearly two decades in derivatives trading and structuring at major banking institutions including JPMorgan/Chase and Toronto Dominion.
Richard wise
Partner, Addleshaw Goddard LLP
Richard Wise is a Partner in Addleshaw Goddard's Litigation Group specialising in insurance, litigation finance and international commercial arbitration. Richard's insurance practice focuses on the representation of major national and multinational policyholders. His experience includes the full range of business insurance. He regularly advises on complex international coverage matters, including 'Bermuda Form' disputes. Richard is recommended in the UK Legal 500 and in Chambers & Partners UK for his policyholder work.
Richard has practical experience of litigation finance, including CFAs, DBAs, third party funding and ATE insurance, and regularly advises third-party funders, businesses and law firms on related issues. Richard's international arbitration experience includes advising clients in relation to ad hoc proceedings, as well as those brought before the LCIA, ICC, SIAC, LMAA and ICSID. Richard spent two years working in the firm's Singapore office and is a leading member of the firm's India Business Group, having been seconded to two leading Indian international arbitration practices in Mumbai and New Delhi.
Clive Zietman
Partner, Stewarts
Clive Zietman is a well-known commercial litigator who has been involved in a wide range of complex and high-value claims including a number of high-profile frauds, insurance coverage disputes, professional negligence claims and banking disputes. His work regularly involves an international dimension.